We are finally getting a new roof! Yay, but the pounding and all the noise is giving me a headache.
As I was making our bed, I was thinking how much I want new pillows that are colorful and fun. I really do love the jewel tones,
I think they can brighten up your surroundings.
Right now I have a purple comforter with mint, creme and bronze pillows. No detail or design on the pillows. So I've been online looking for inspiration.
Crate and Barrel had some pretty ones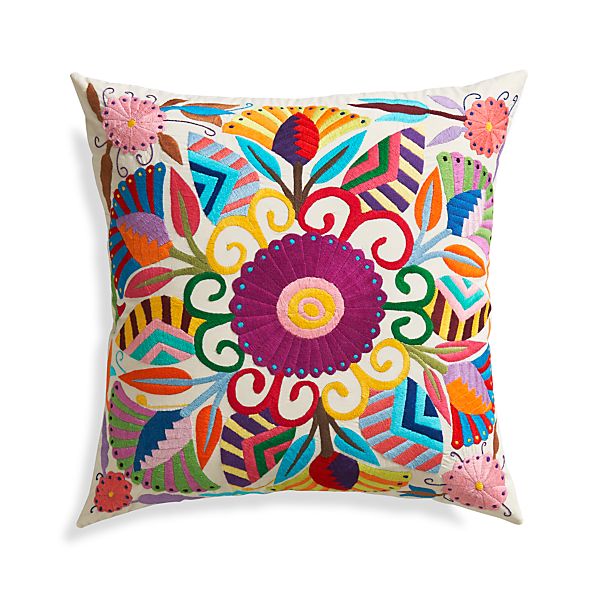 via
As did Bed, Bath and Beyond.
They carry Trina Turks line. Love, love her! I think she's beautiful and a beautiful fashion designer. She has beautiful womens clothing line, resort wear, swimwear, shoes, jewelry, home decor, and even a Mr. Turk line. Her colors are dynamic and have great graphic patterns, which come from her love of the 60's and 70's.
trinaturk.com
Her pillows are full of color.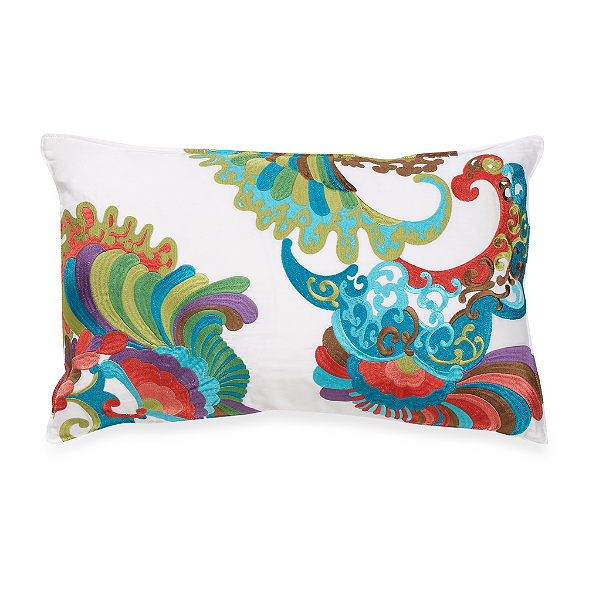 via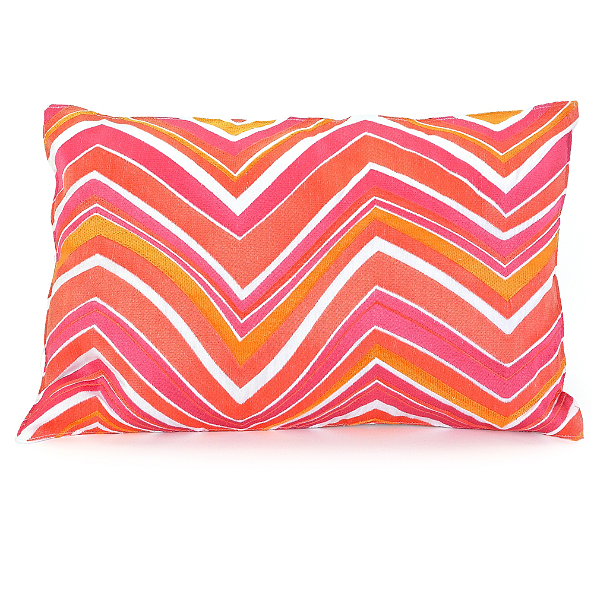 I stumbled upon Society6 they bring all this great art from artists from around the world. You can find home decor, clothing, accessories for your phone and art for your walls and all at great prices. I loved spending time on their website browsing. The pillows are $20?!
But why stop at pillows for color? I could change
out the lamps and lighting too...
And how about adding jewel tones in other places of my life?
I love the pom pom trim on this table cloth. We've had great sunny weather and have been eating outside every chance we get. Here in the northwest you have to soak up the sun when you can get it. It doesn't seem to last very long.
Pretty dishes to eat on...
Oh how about pretty tea cups?
Wouldn't this be a great picture to have on the wall? Its just so pretty and would look so nice in a young girls room. If only Ms. K wasn't all grown up now.
Well my friends, I'm off to start my weekend. Its going to be nice (in the 80's) so I will be outside enjoying the weather.